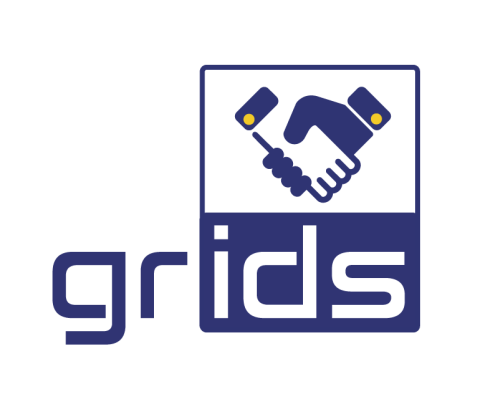 This is a demo service demonstrating the application potential of GRIDS. It implements a model of a financial intermediary capable of conducting compliance and KYB checks (Know Your Business) processes, named "GRIDS KYB Custodian". The functionality provided by the GRIDS KYB Custodian reuses and extends the architecture and the core components of GRIDS project infrastructure.
The GRIDS KYB Custodian is connected with a simulated Service Provider offering cryptocurrency and stable coin portfolio-building services, called CryptoAegean. Corporate customers creating an account with CryptoAegean should go through a process of identity verification (KYB check). This process is delegated to the GRIDS KYB Custodian which connects, through GRIDS APIs, with two demo Data Providers, provided by Kompany (they reproduce the business functionality of a real KYC provider).
Learn more about GRIDS and this specific case by following the links below:
GRIDS KYB Custodian, 2021, Technical Document.
GRIDS presentation in the GRIDS-eIB Workshop on "Identity Attributes and KYC: the transition to eIDAS 2.0 and AMLR" by Peter Bainbridge-Clayton (Peter Bainbridge-Clayton, Kompany, Austria, KYB and AML, Establishing Business Identity for Regulated Industries [Summary, Presentation, Video]) and Nikos Triantafyllou (Nikos Triantafyllou, UAegean i4m Lab, Greece, GRIDS in vivo [Summary, Presentation, Video]).
To start the GRIDS KYB Custodian Demo Case process click here.
The GRIDS KYB Custodian Demo Case has been developed by the GRIDS project, UAegean i4M Lab, Kompany and ATOS Blockchain, Identity & Privacy Unit.
The GRIDS KYB Custodian Service has been co-financed by the Connecting Europe Facility (CEF) of the European Union (GRIDS Project | Grant Agreement No INEA/CEF/ICT/A2019/1926018).
Here you can find the information.